All men. All brands. And only one agency, Zapping.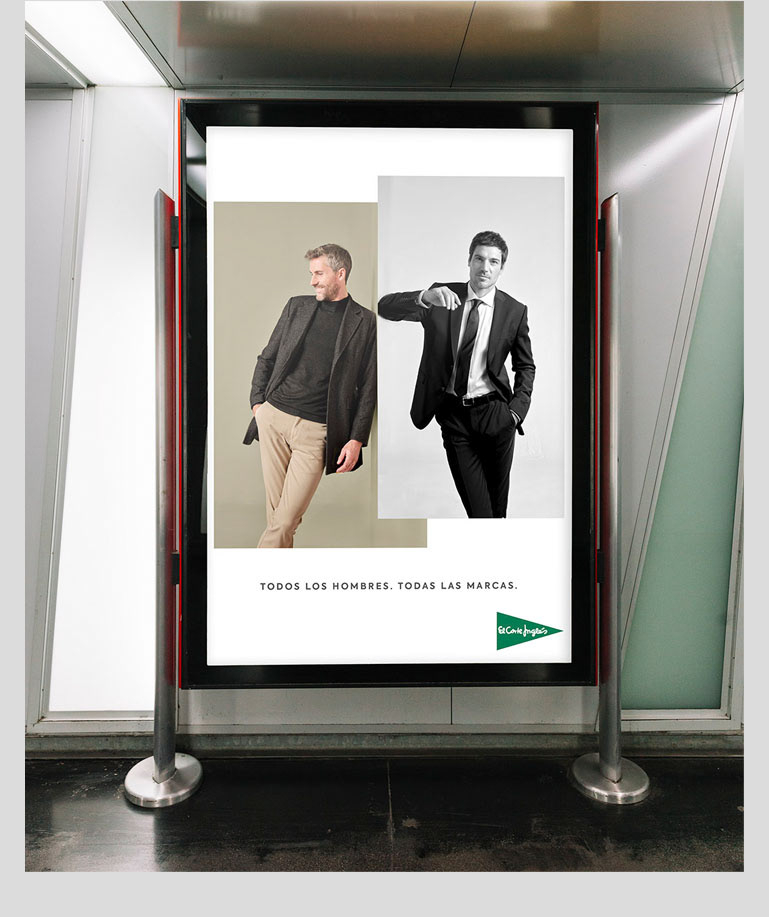 Who said this fall would be sad and gray?

We're getting smarter than ever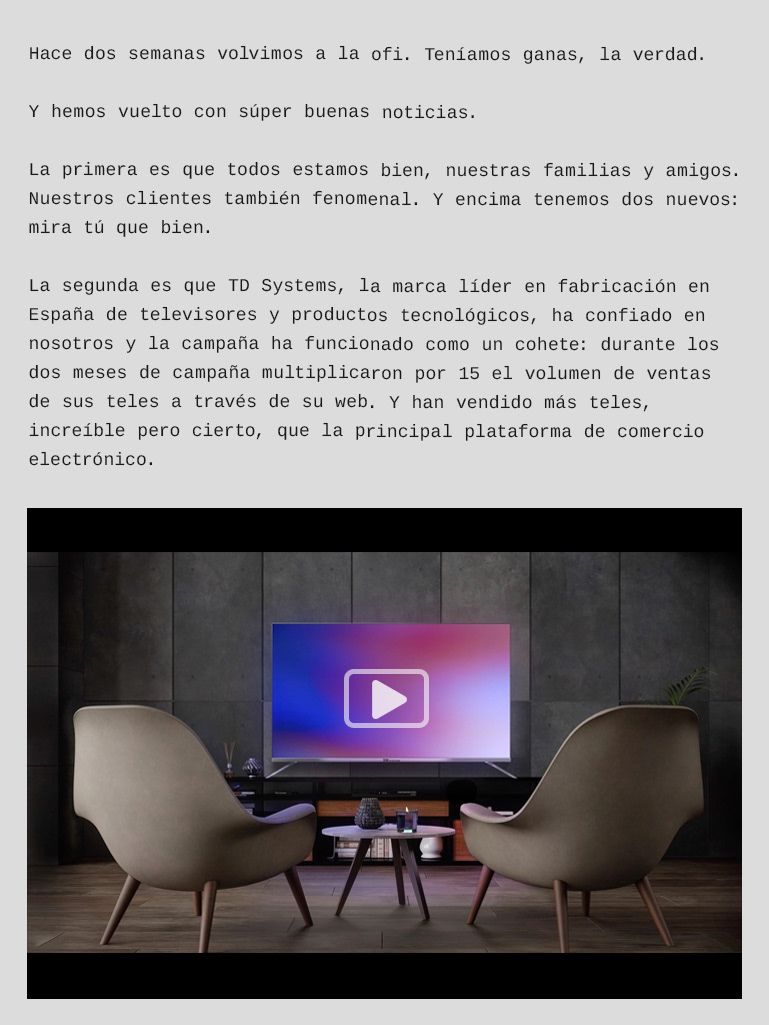 #Libres, a small contribution from Zapping to make 8-M even bigger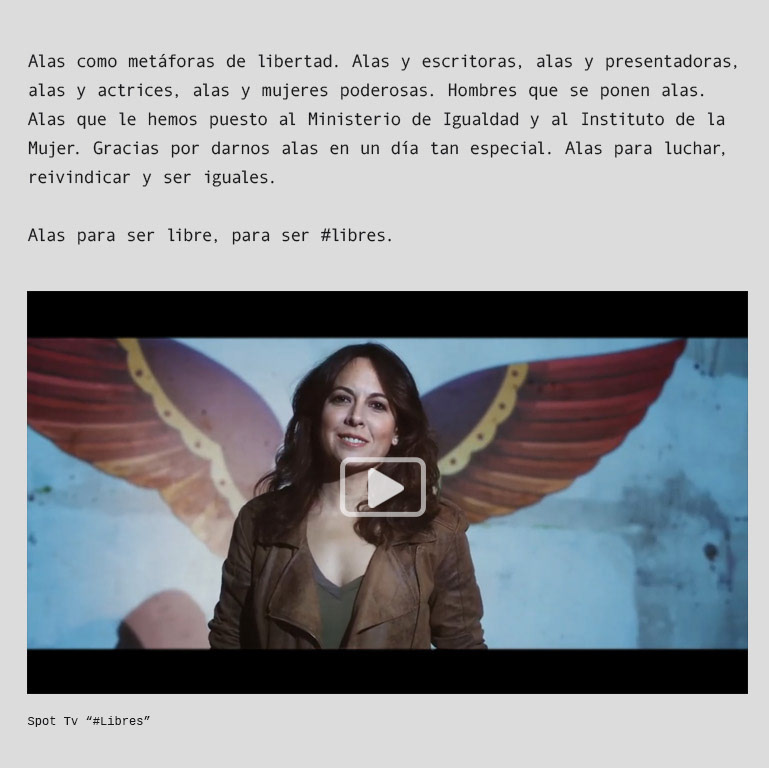 Greetings and memories from the 4th dimension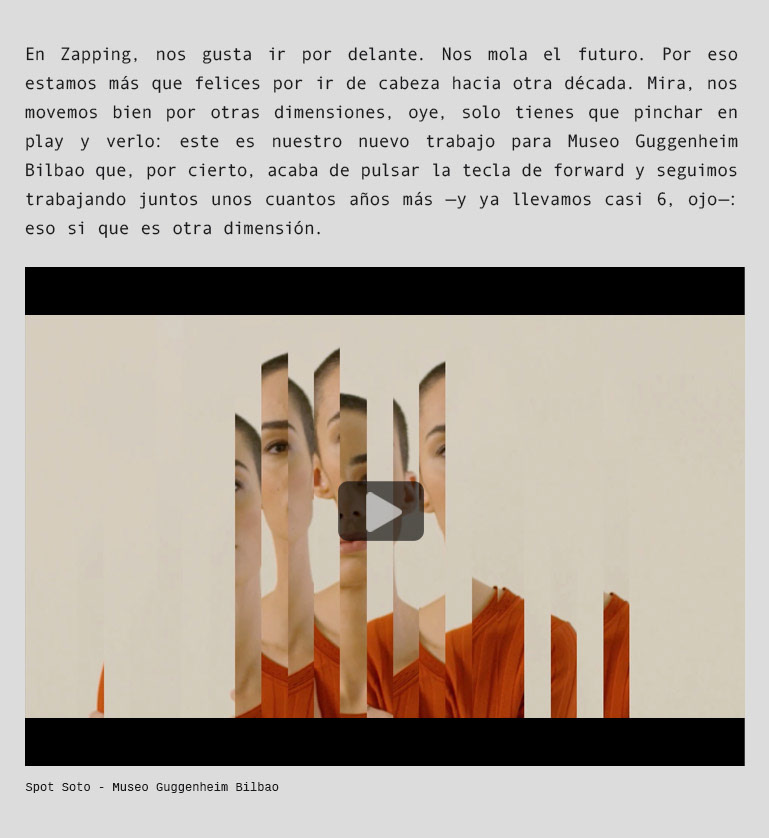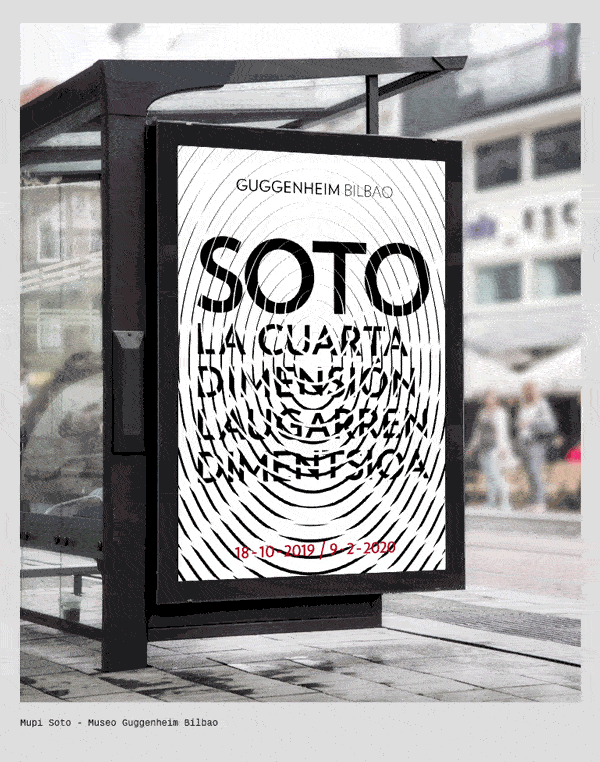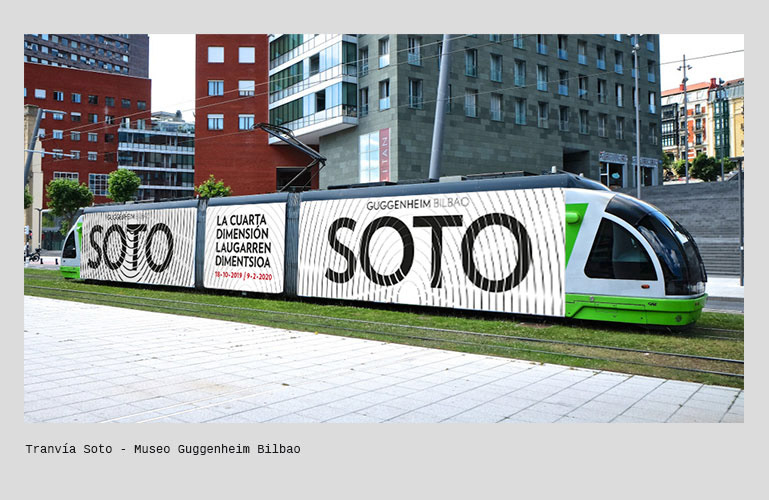 Wonderful men and a Hollywood star: at Zapping we know that dreams sometimes come true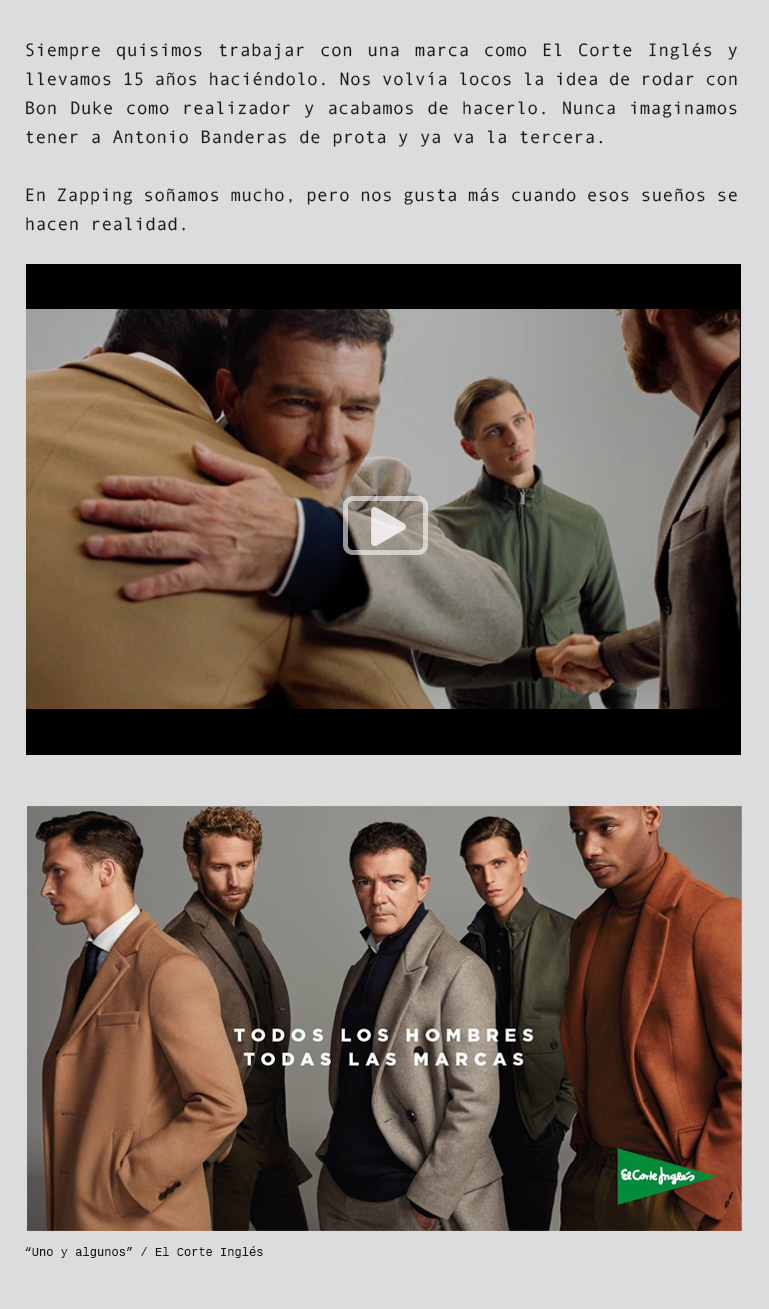 Do you know that beyond the water pressure slide and three curves of the WaterLand there is another world?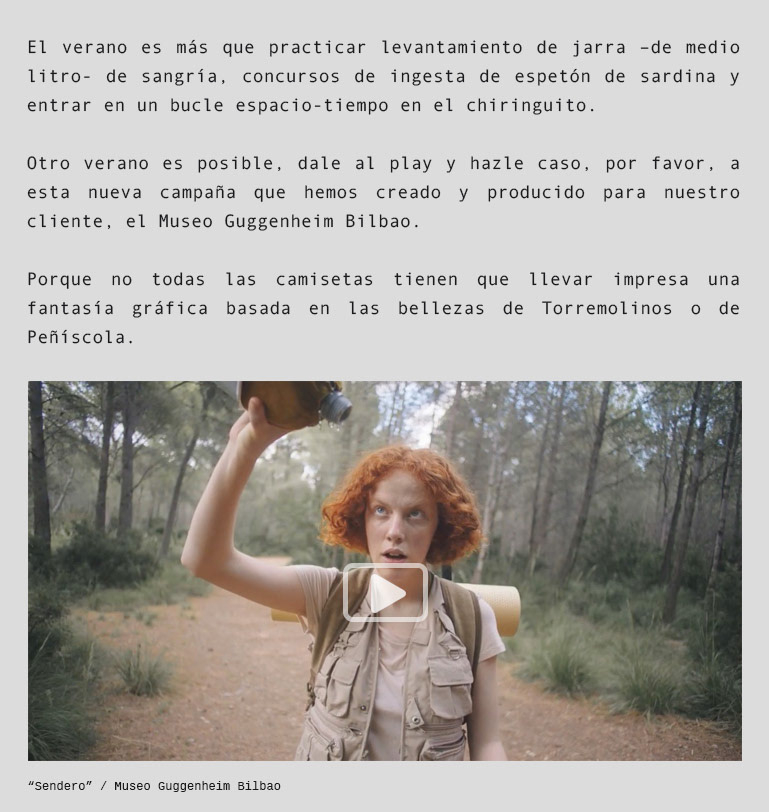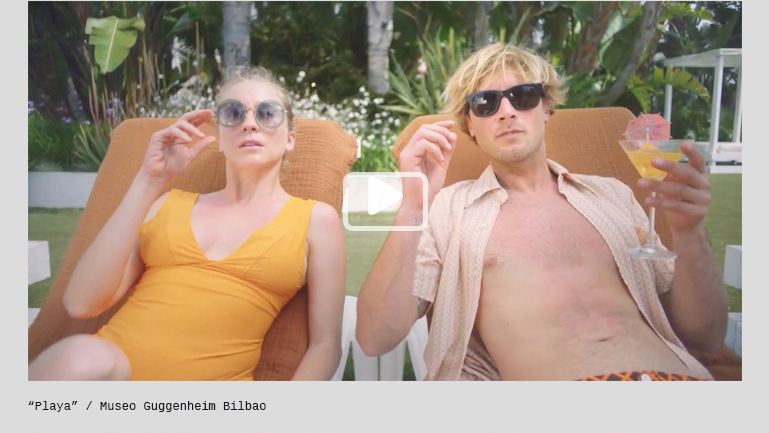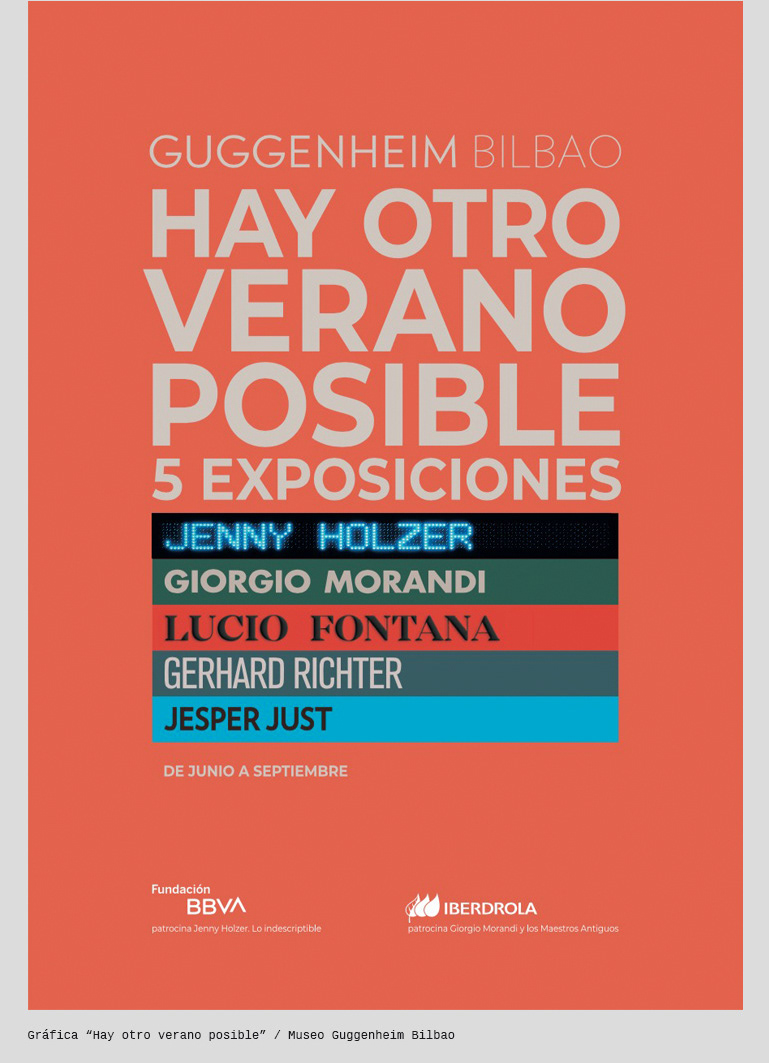 In Zapping we have managed to be number 1 in LOS40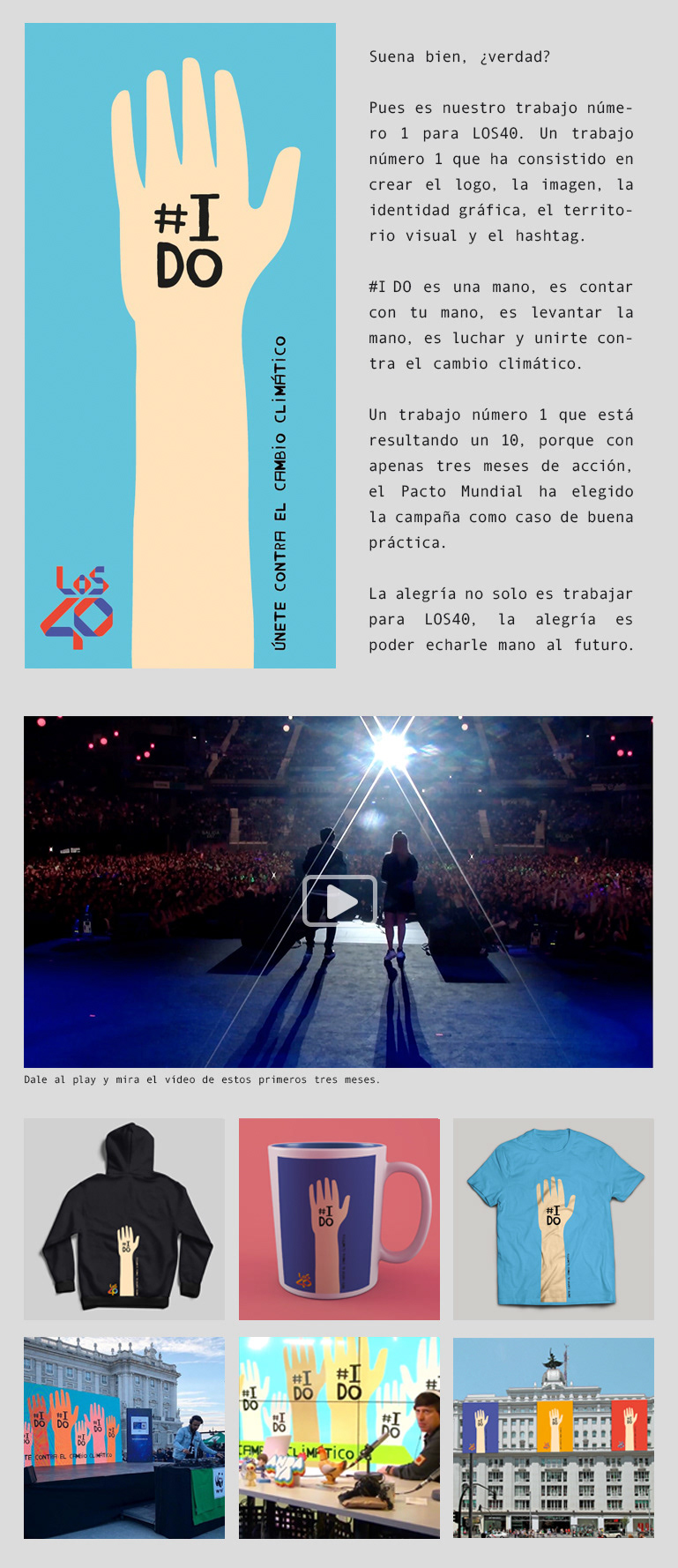 In our last work the words say so much that it leaves us speechless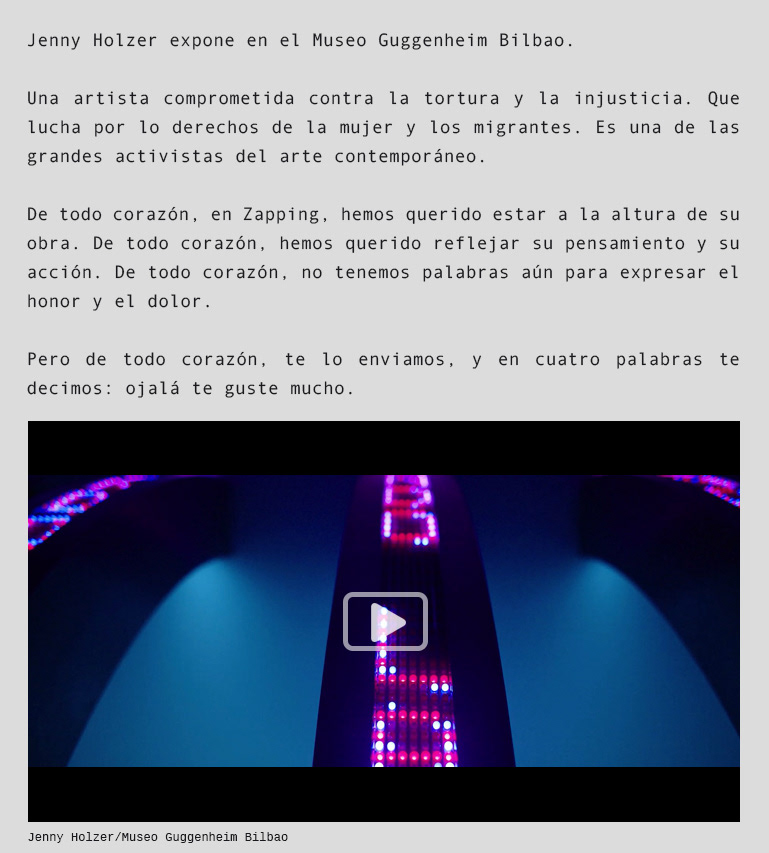 We always like to create and produce different pieces, well, this time, clearly, we have sought equality.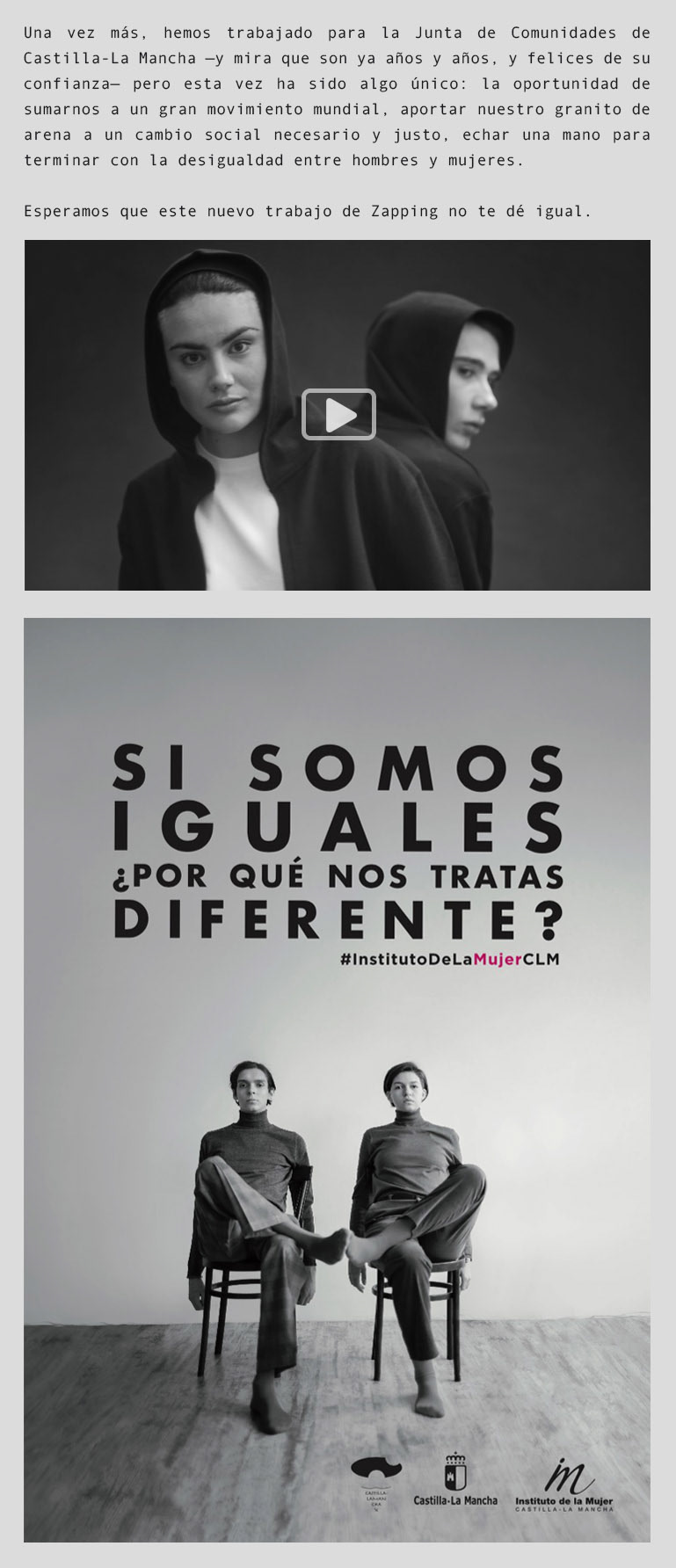 In Zapping, we've started spring with no pain and a lot of glory.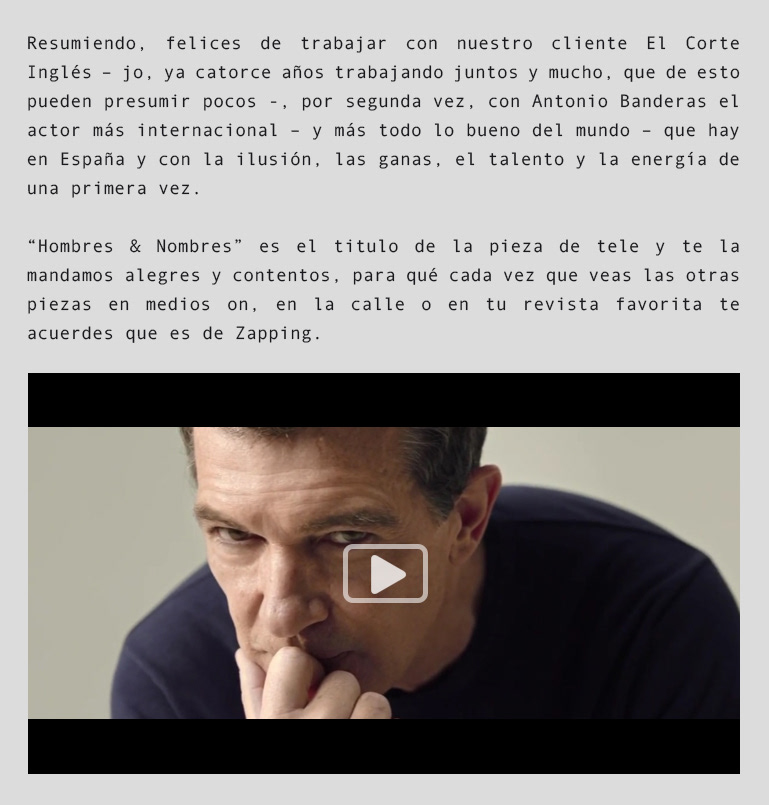 You won't believe it, but it has taken us 100 years to create and produce our new work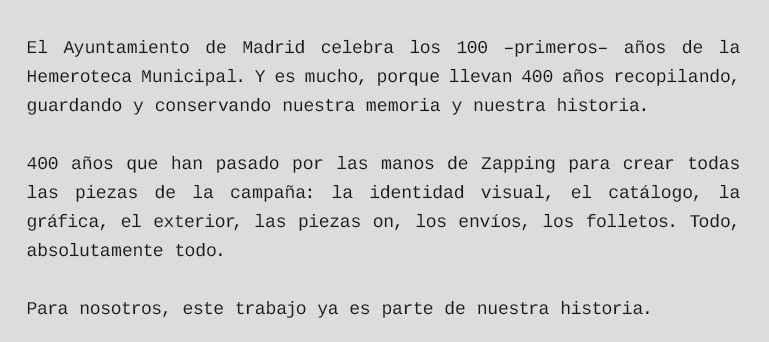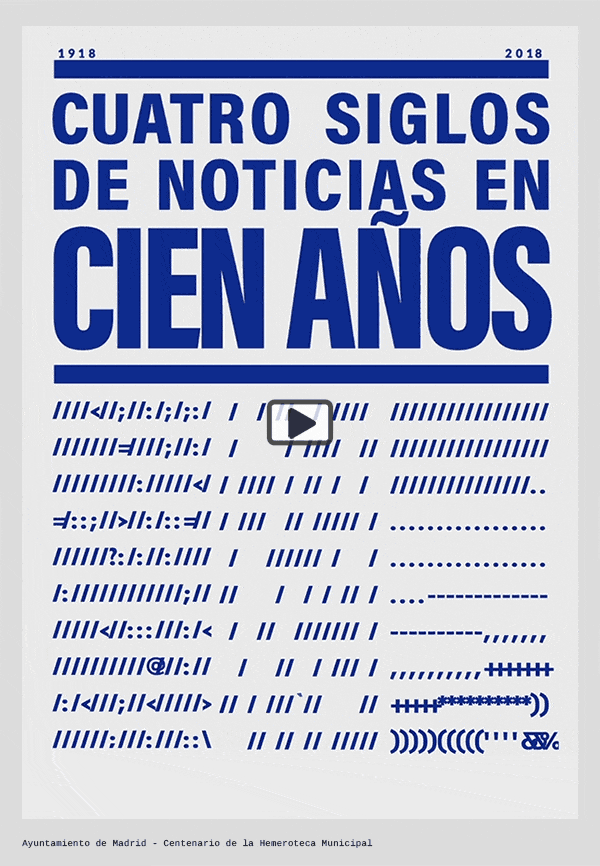 Wouldn't you like to go for a walk in Bilbao with a gentleman - totally brilliant - whose name is Alberto Giacometti?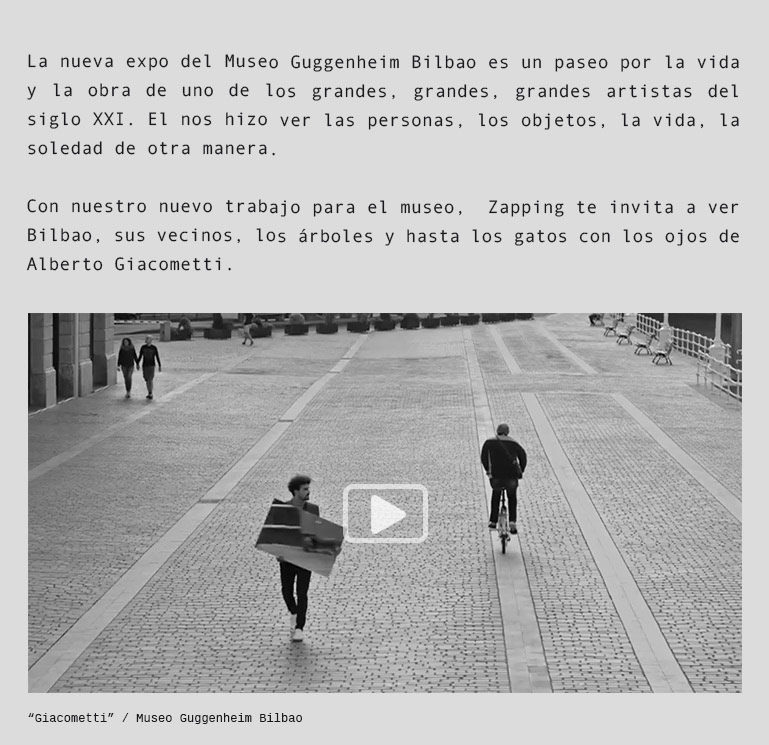 We have a new customer -good! - and our customer has a new service -yey! - that we have created -Wow!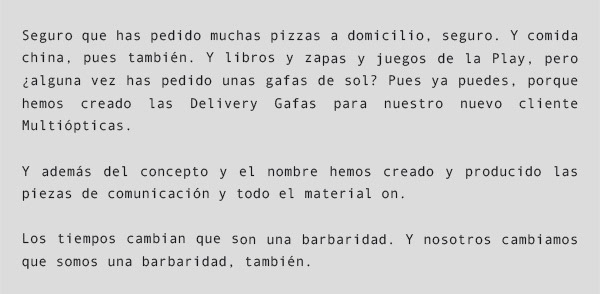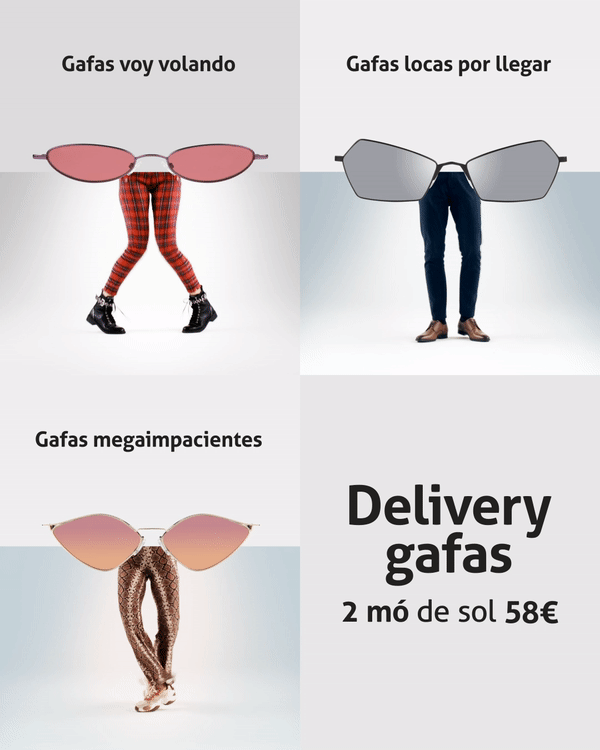 Take a look to the new movie from Antonio Banderas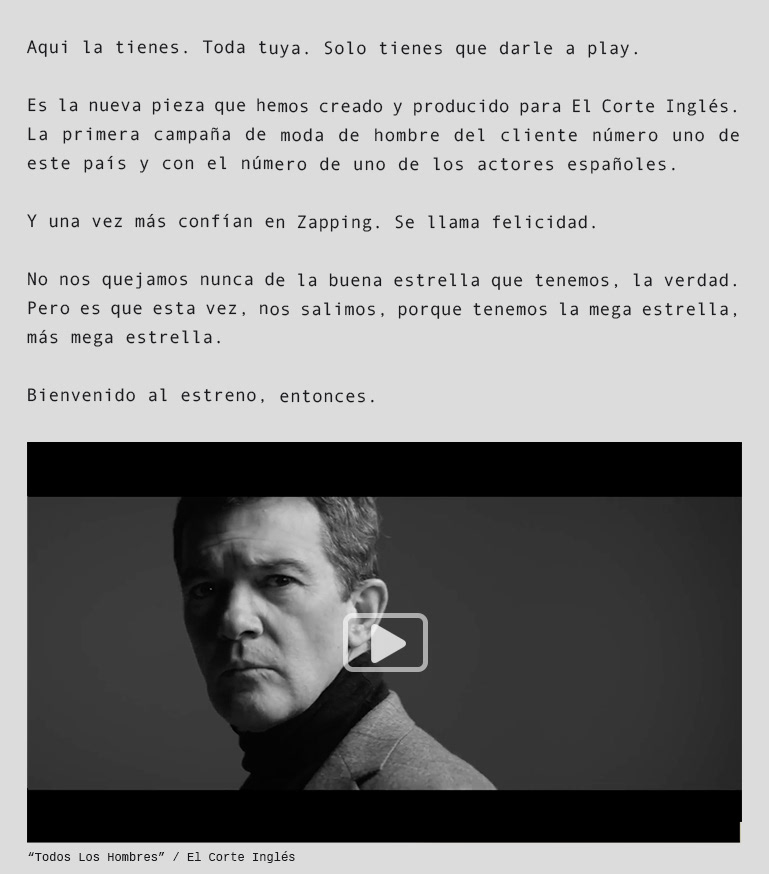 In Zapping we are logo lovers.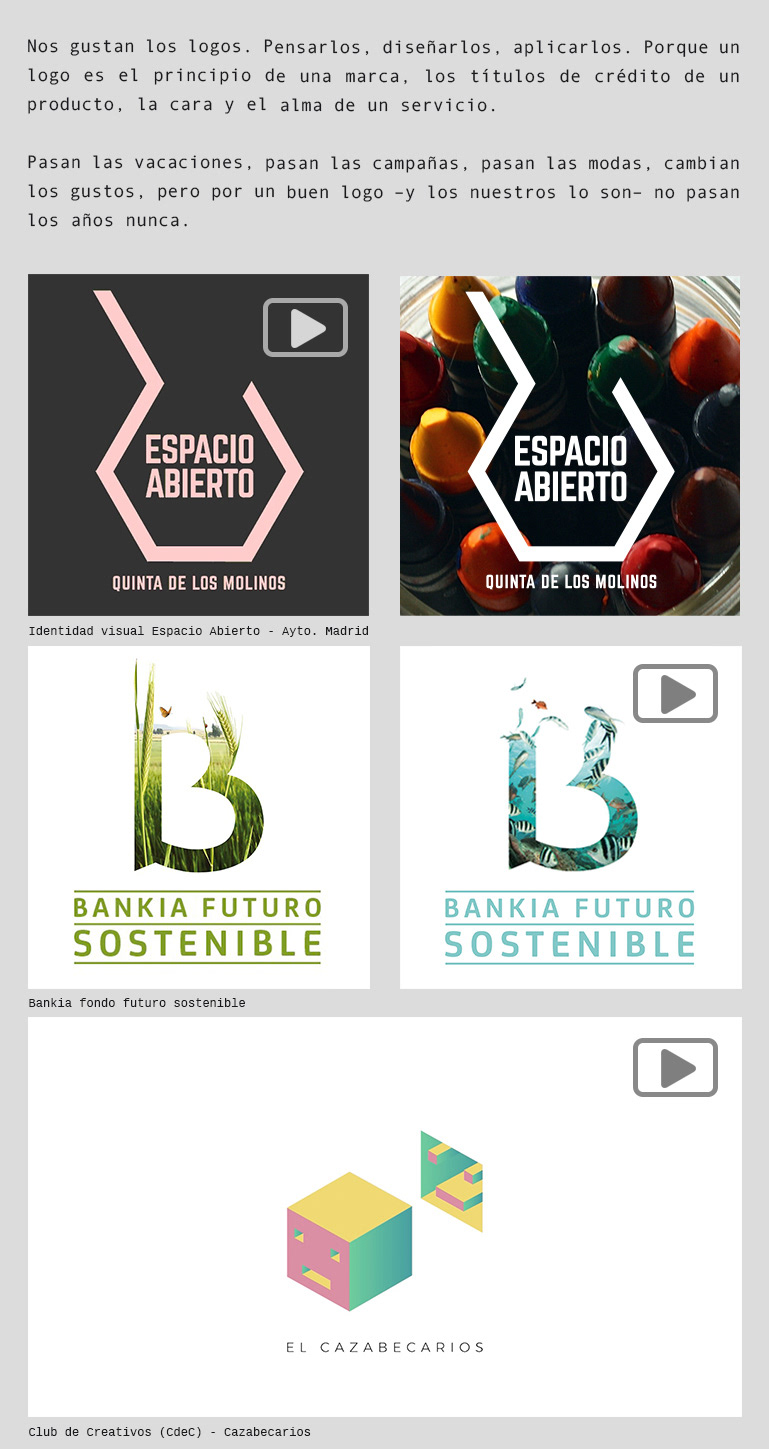 We suggest some books for this summer.


You will never know what is gonna happens when you are making a film with an artist.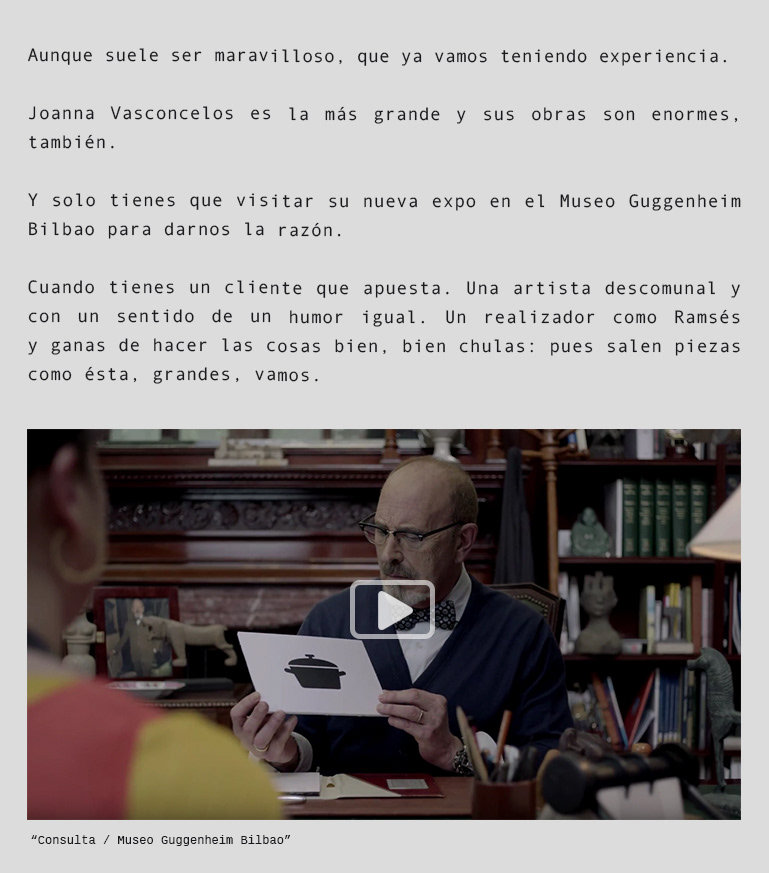 We invite you to the coolest, troubling and special exhibition of the season.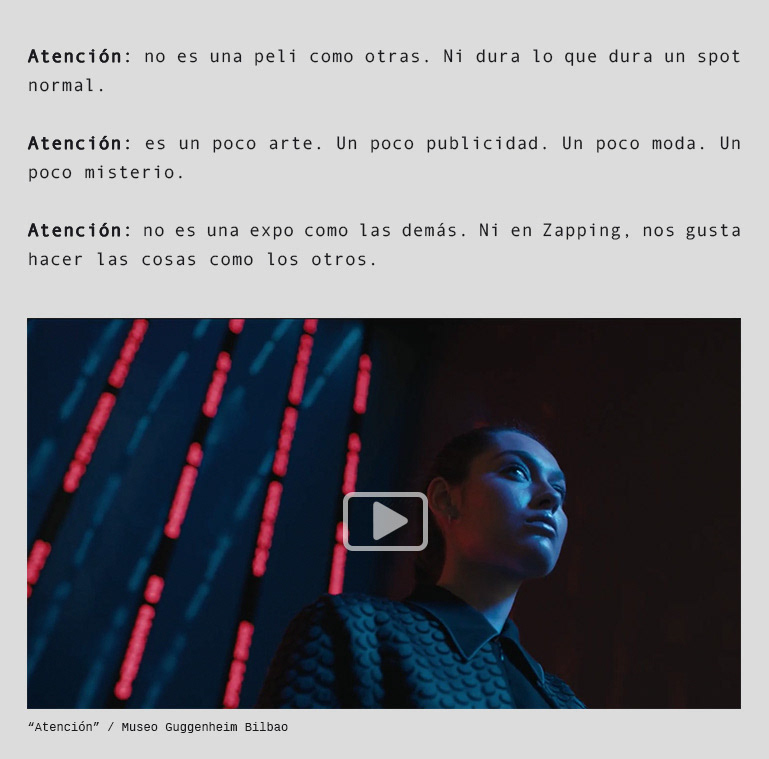 Would you, please, recommend us a book?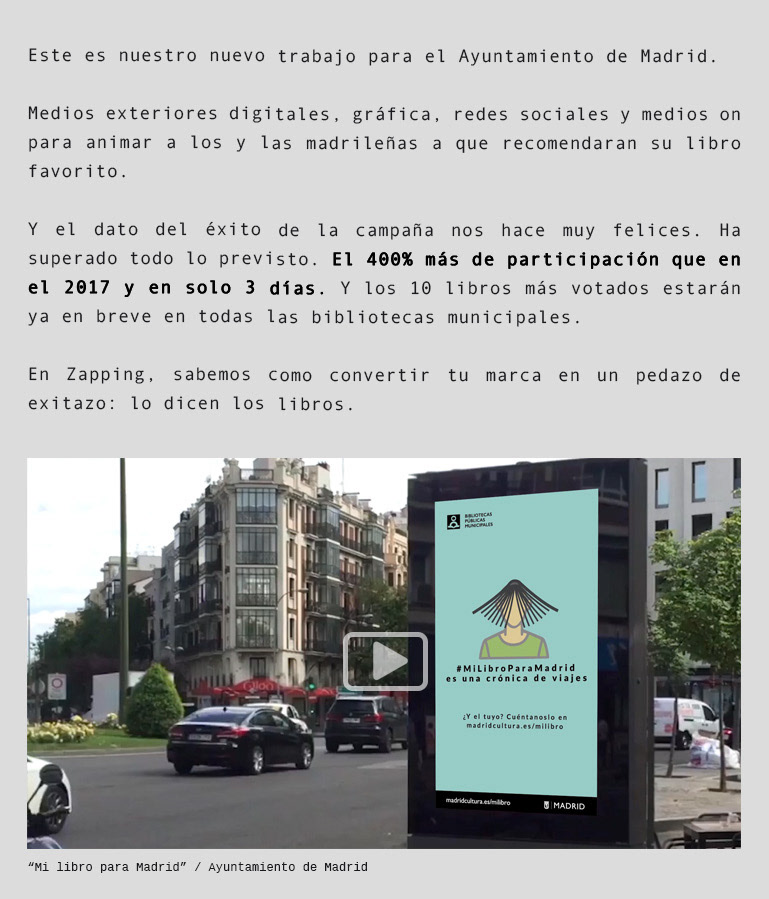 This year, fatter than ever.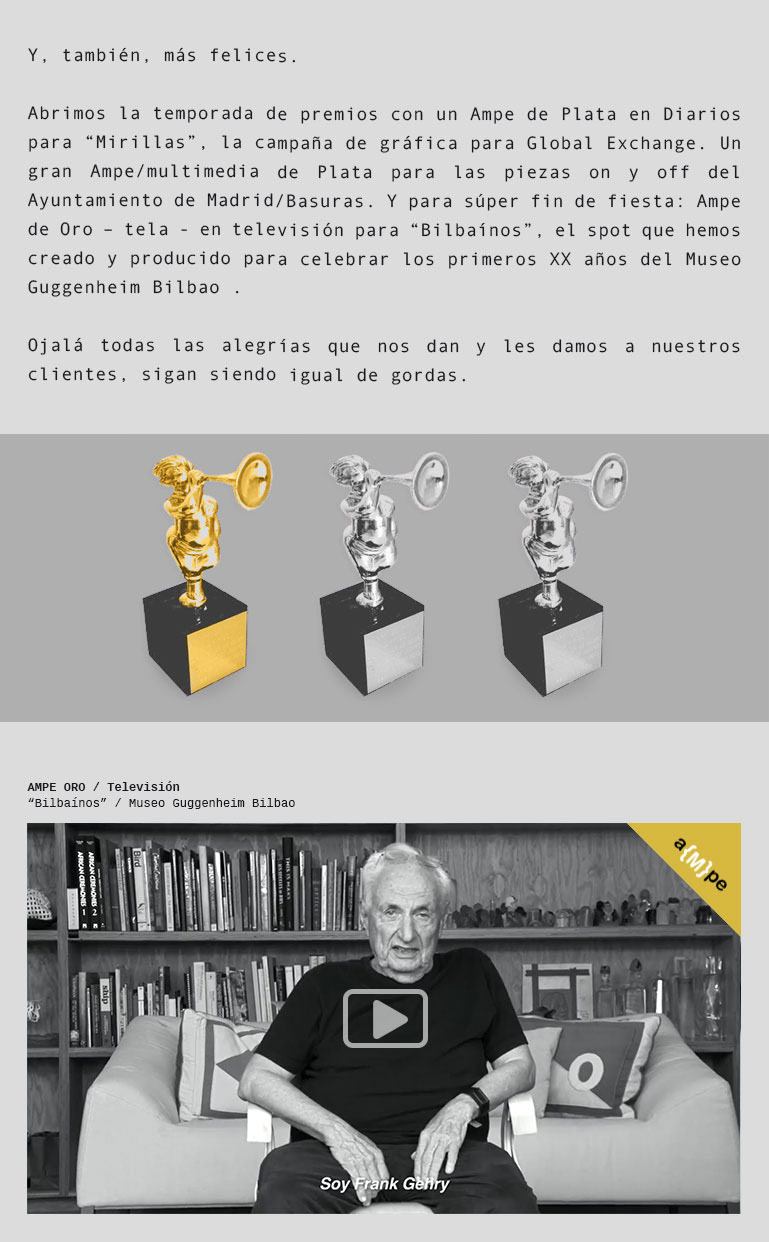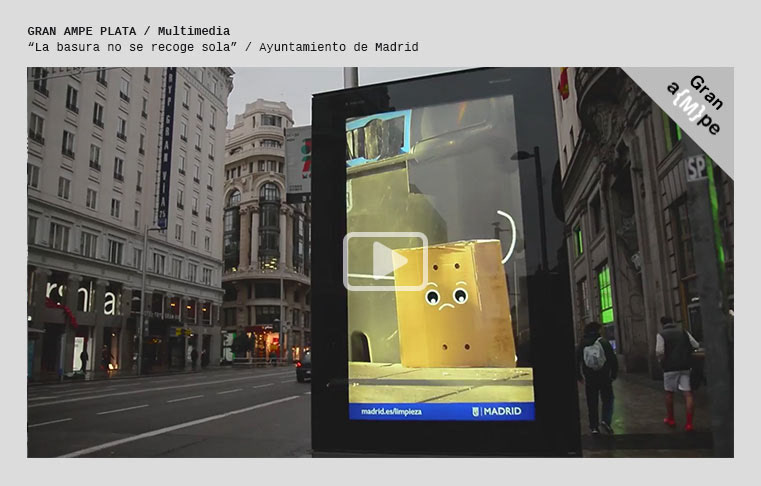 Hopefully, this newsletter from Zapping leaves a mark.

With Zapping, customers' money becomes happy, chubby and pleased.

At home or at our office?

We have made a dream come true in Zapping: to work in bed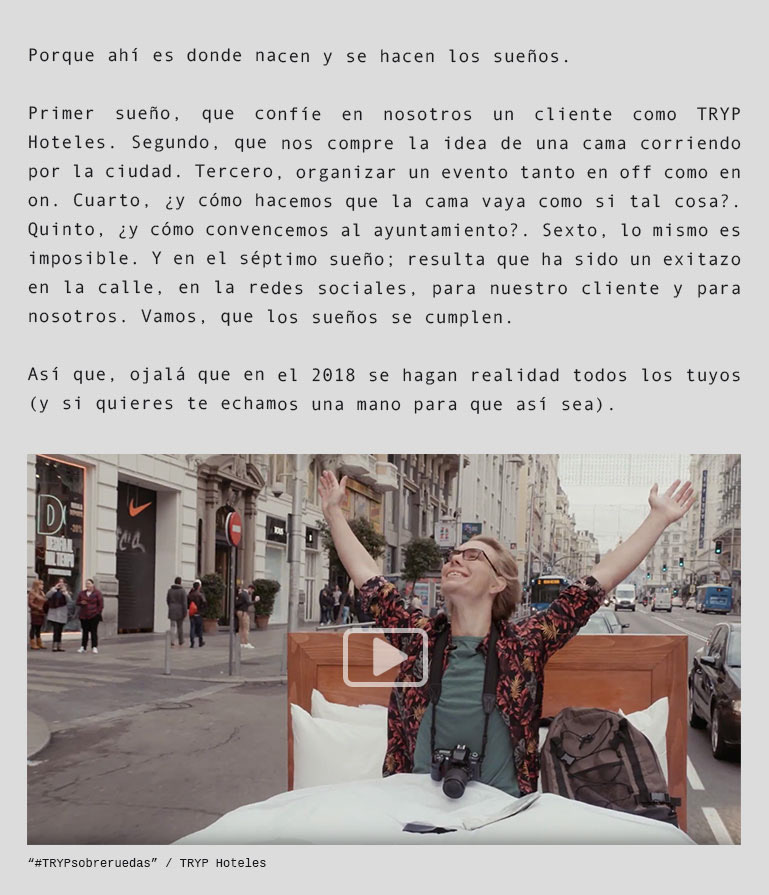 For us, Santa is El Corte Inglés.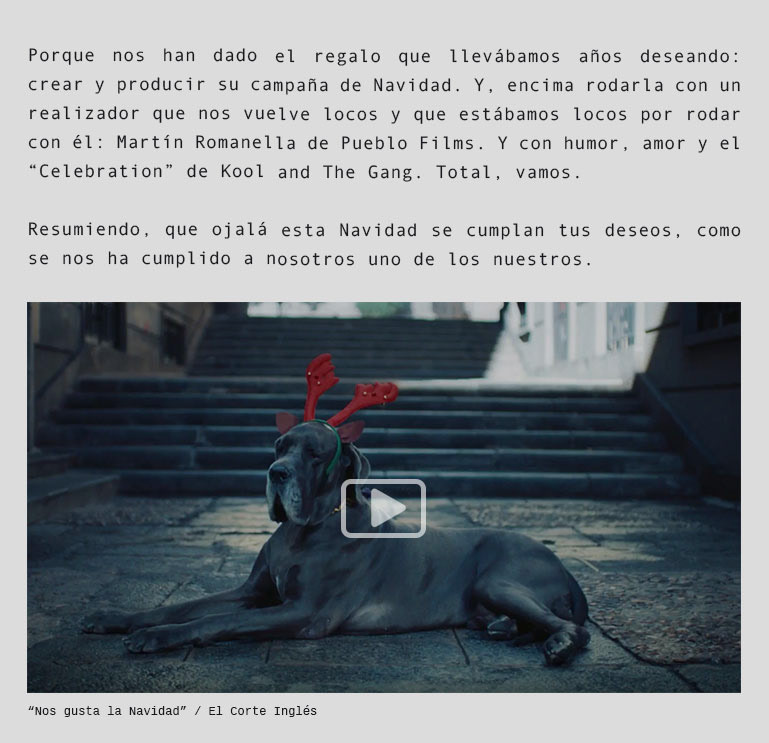 If you don't like our work, please, throw it out to the bin.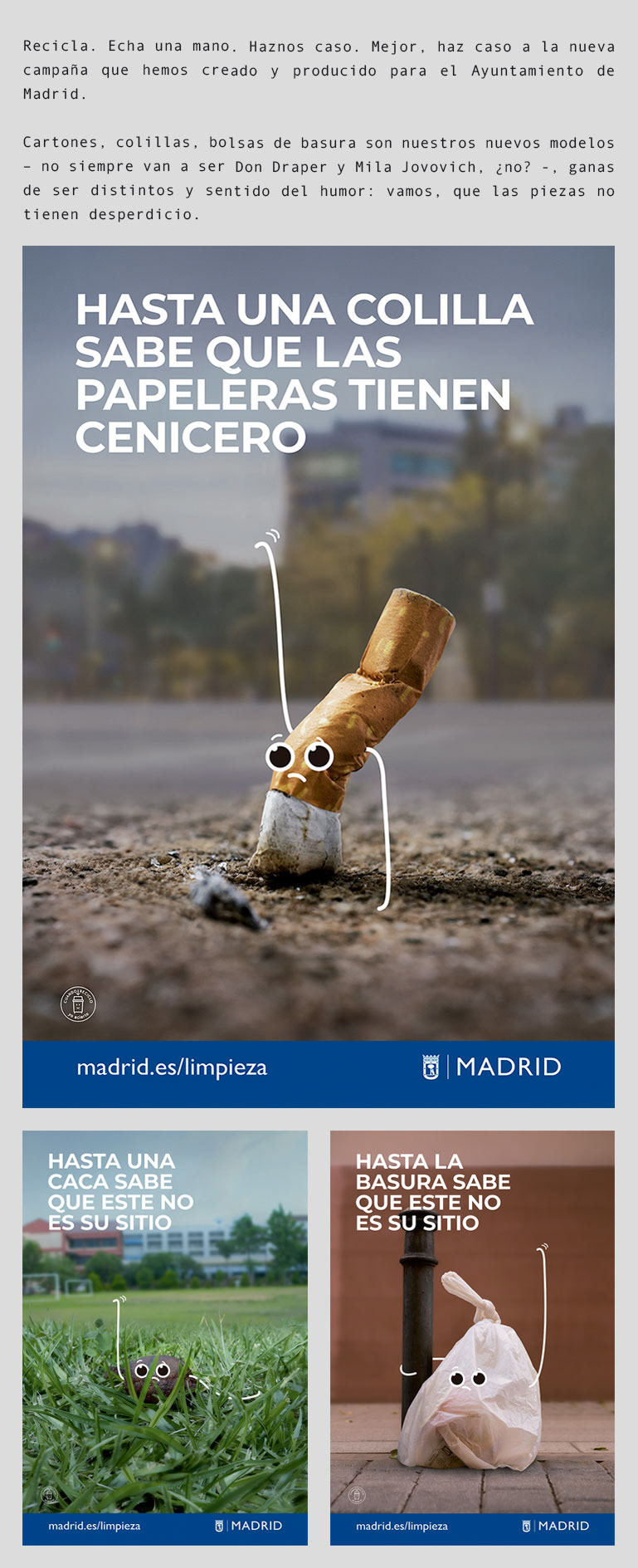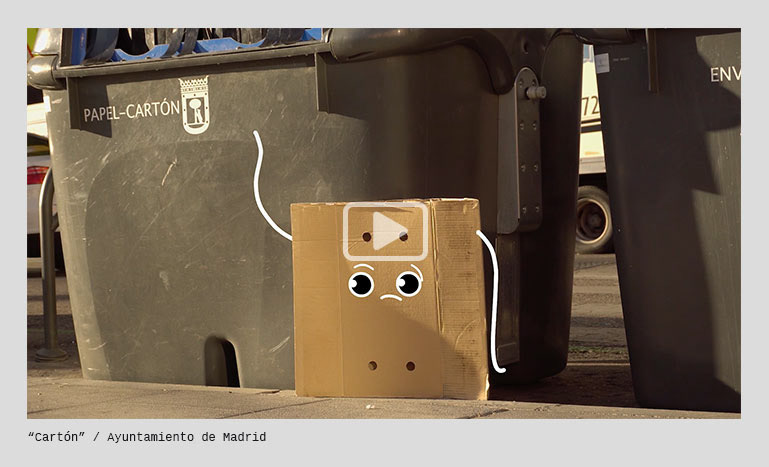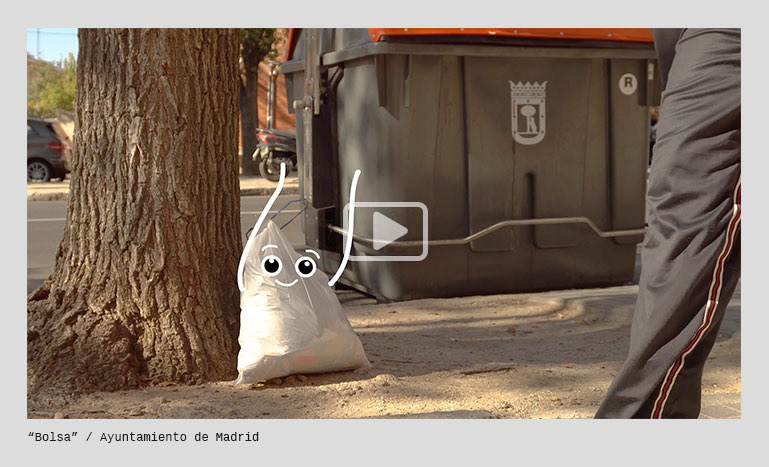 S.O.S. S.O.S. S.O.S. S.O.S.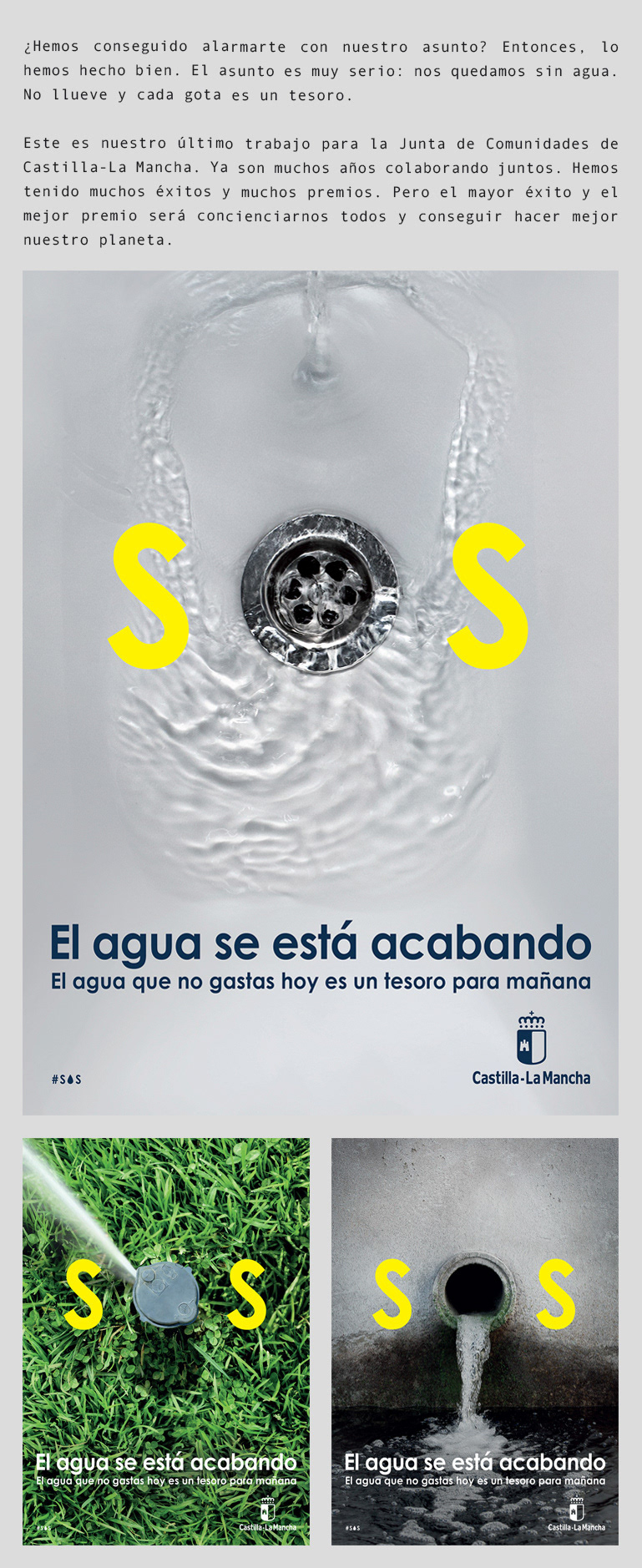 Behind every great leader (El Corte Inglés), sometimes, there is a small agency (Zapping)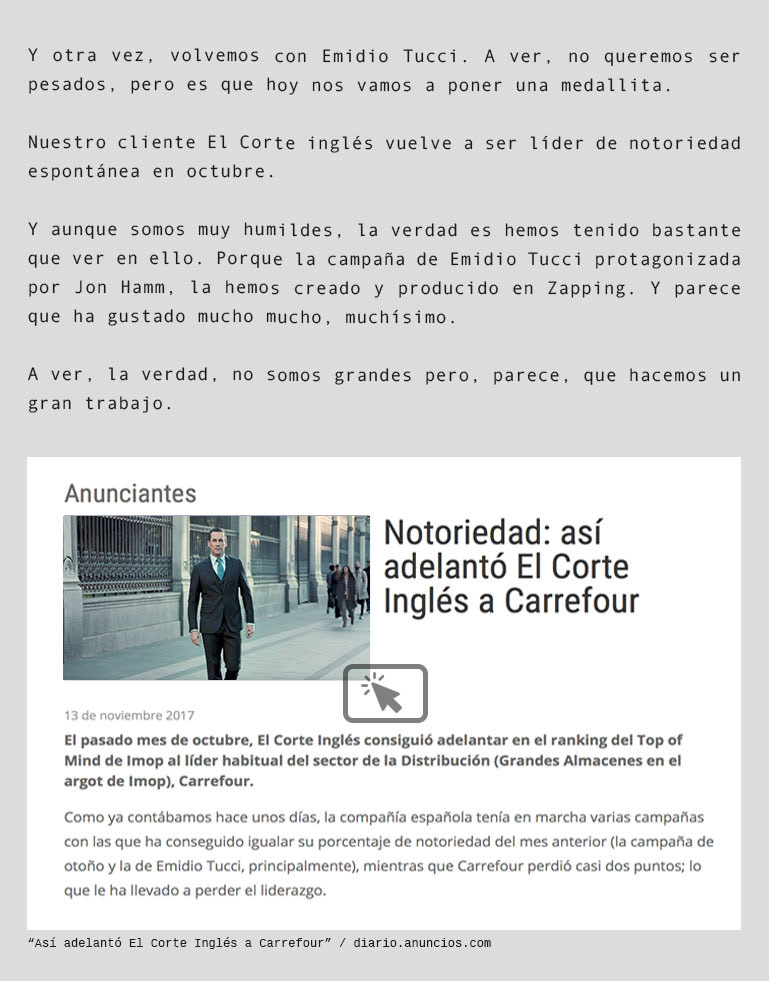 Don Draper just made a freelance assignment for Zapping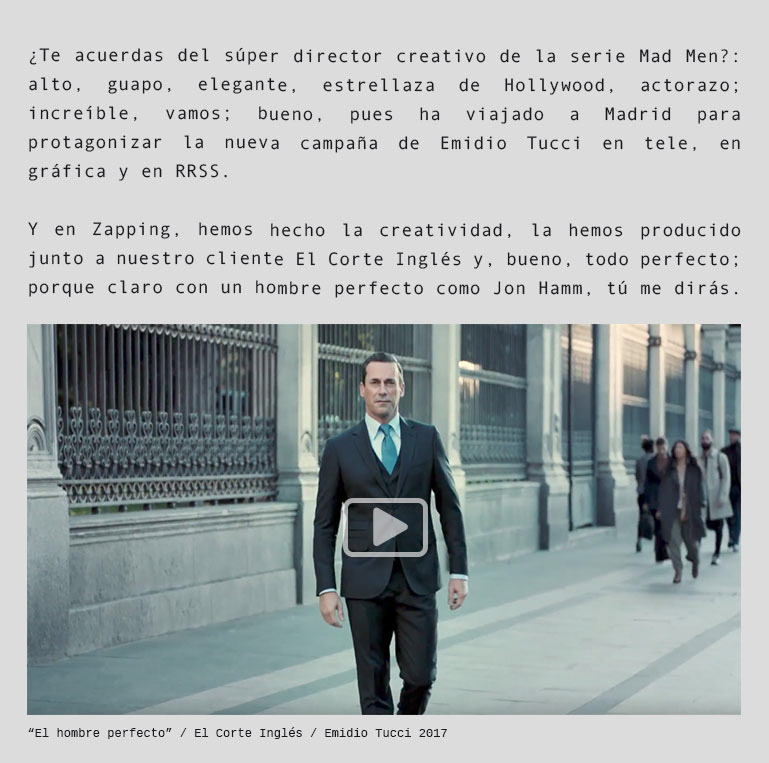 This is not an email, is a calling sign for you to give us a hand.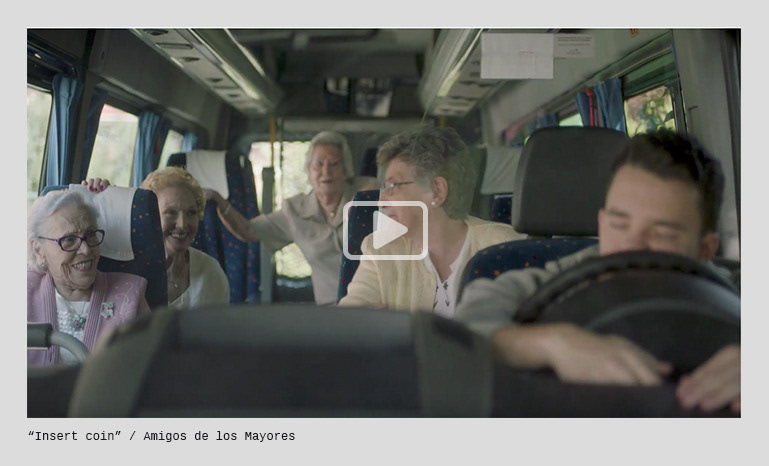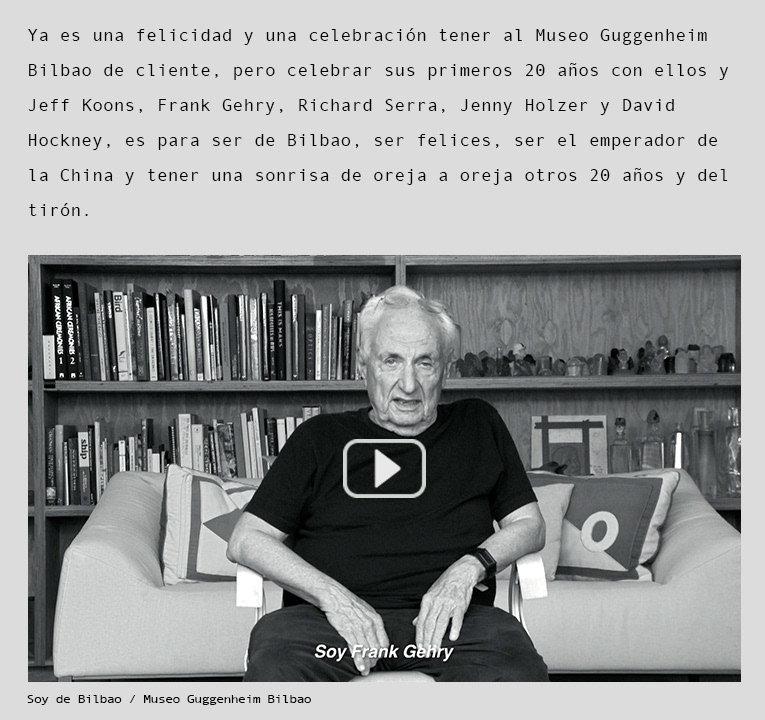 Our last work in Zapping is about tiling.

If you let this email from Zapping go, your summer will be more sad.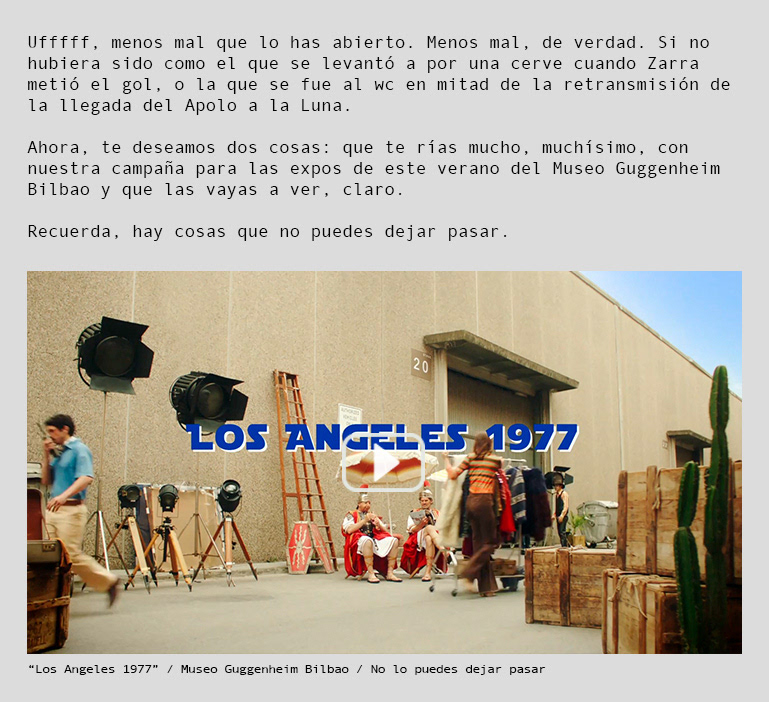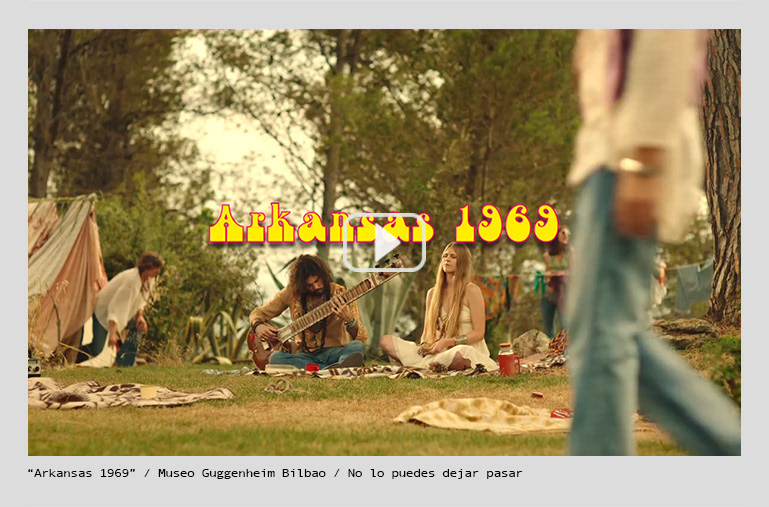 Let's have a peaceful party.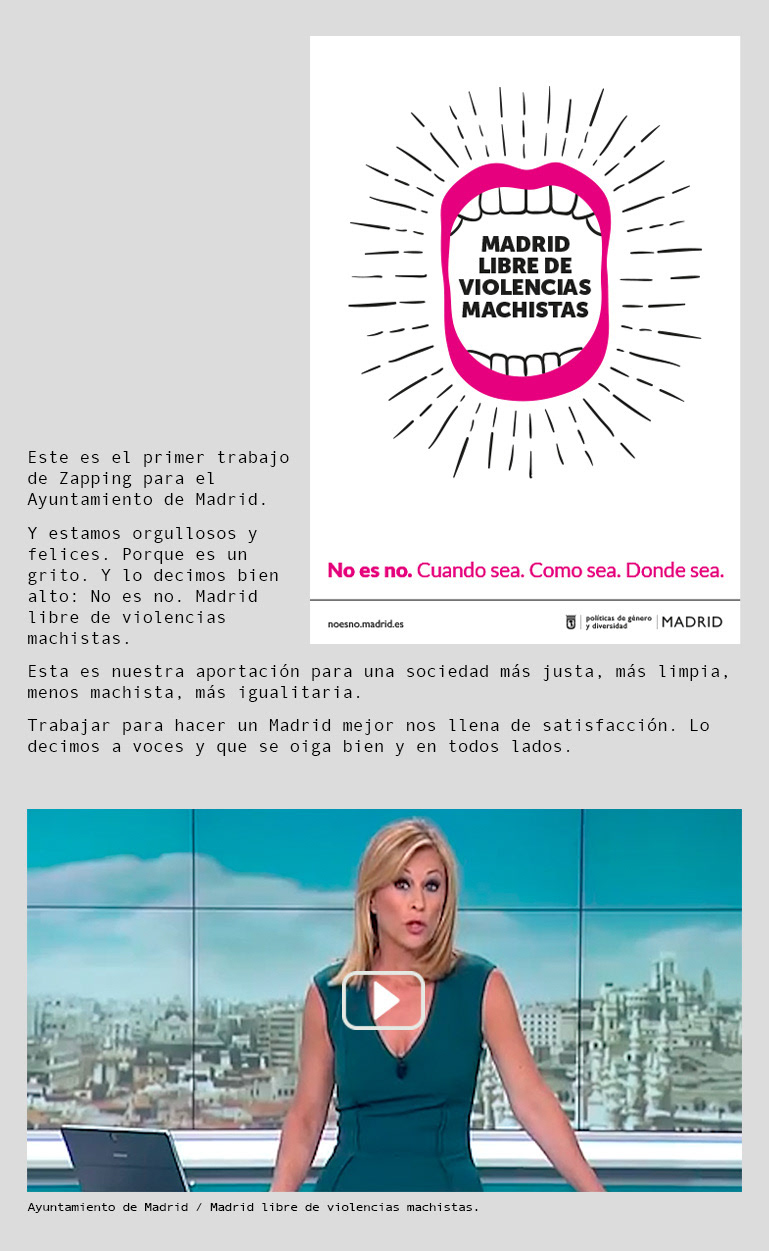 This email from Zapping will sound differently.
Be updated -live- of what just happened in Zapping.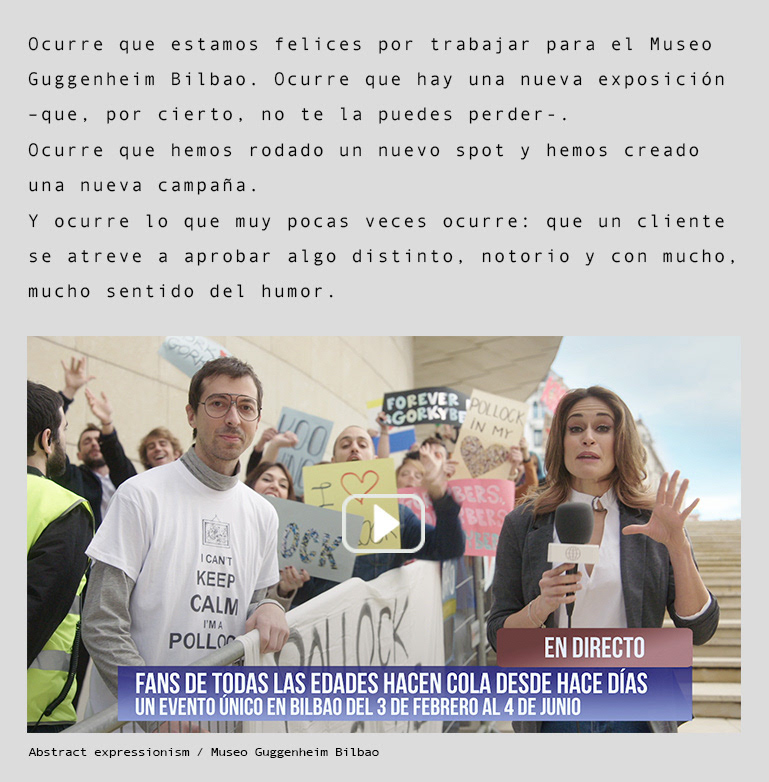 This – of Zapping- and that -of Zapping- too.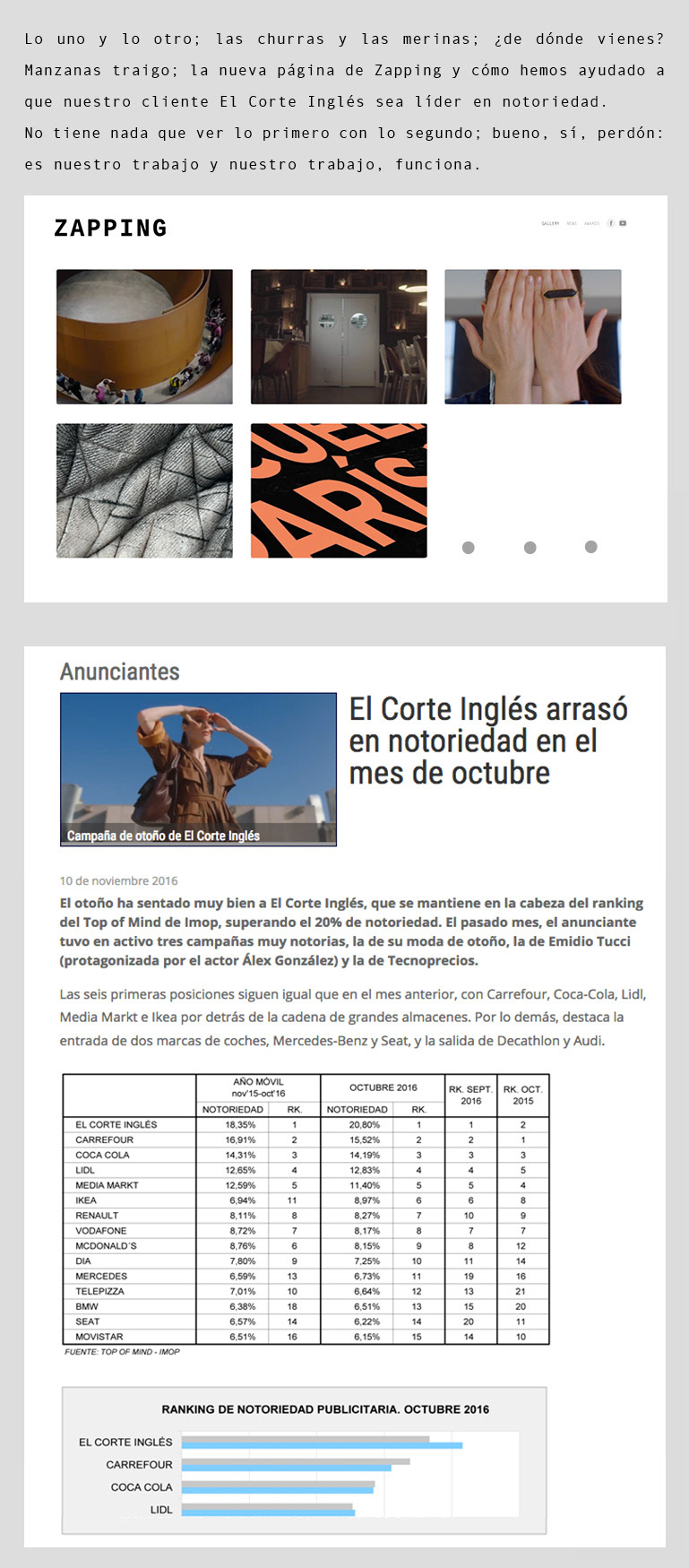 Our work shines (more than ever) on our own merit.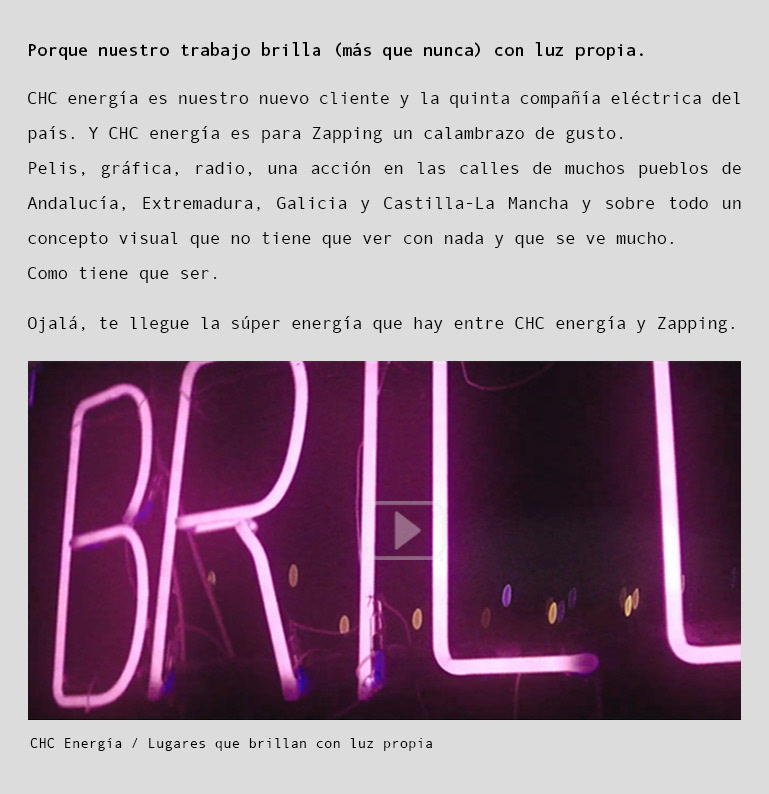 20 years were need to pass to send this email.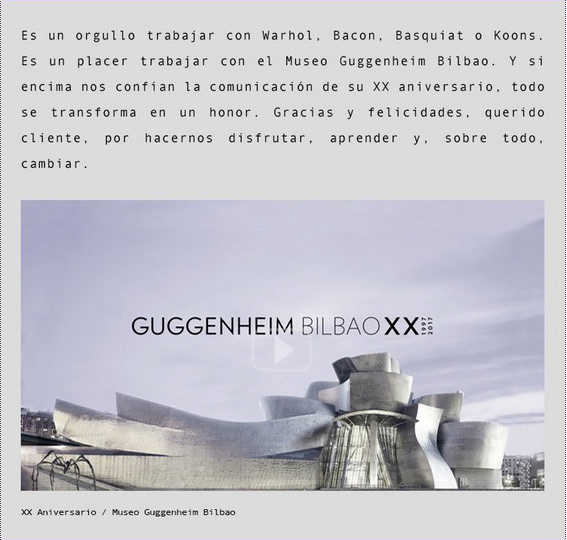 Good advertising is like Cordon Bleu is compared to fast food.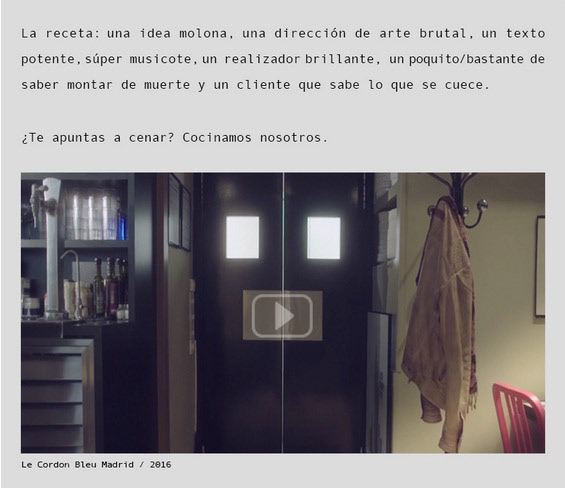 Do you dare to take a dance with El Corte Inglés and us?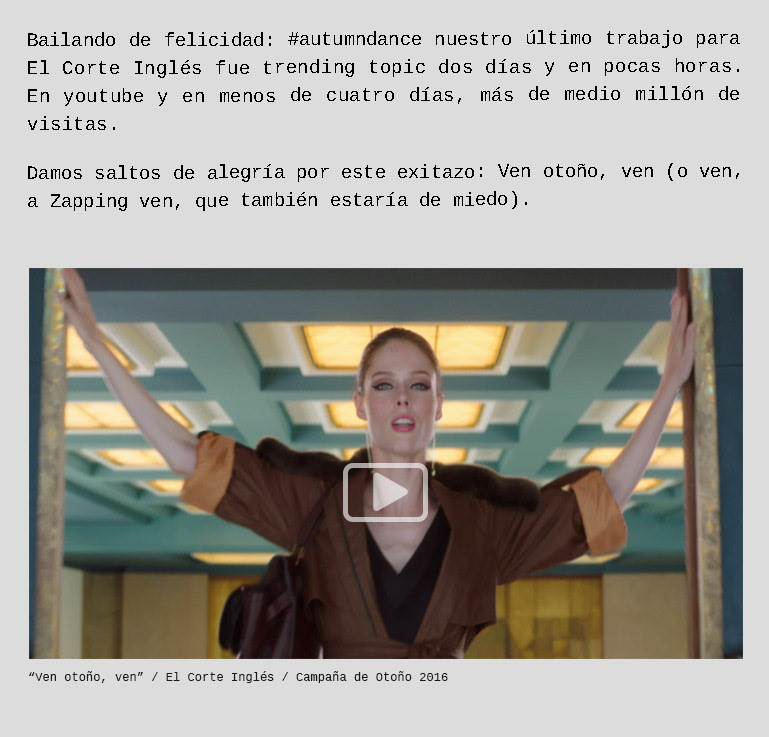 Once you open this email, you will feel something that happens just once in a lifetime.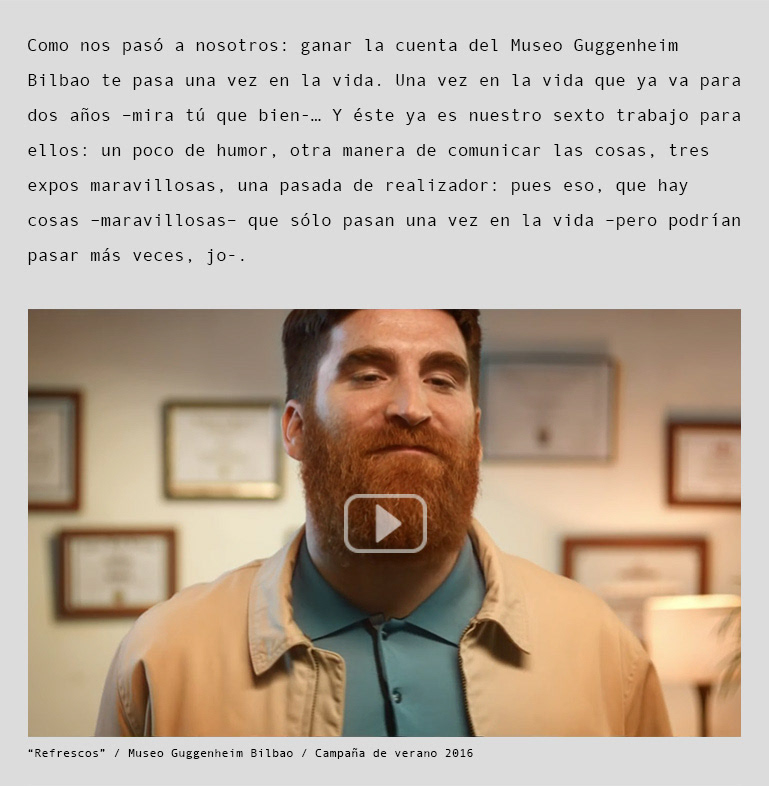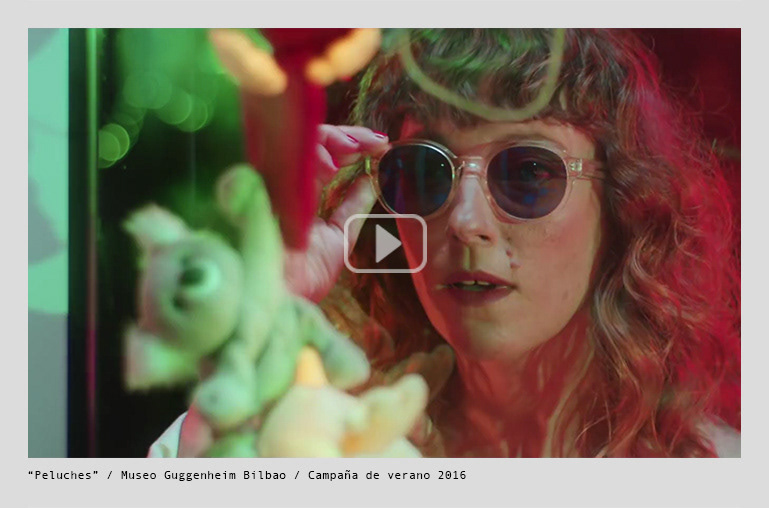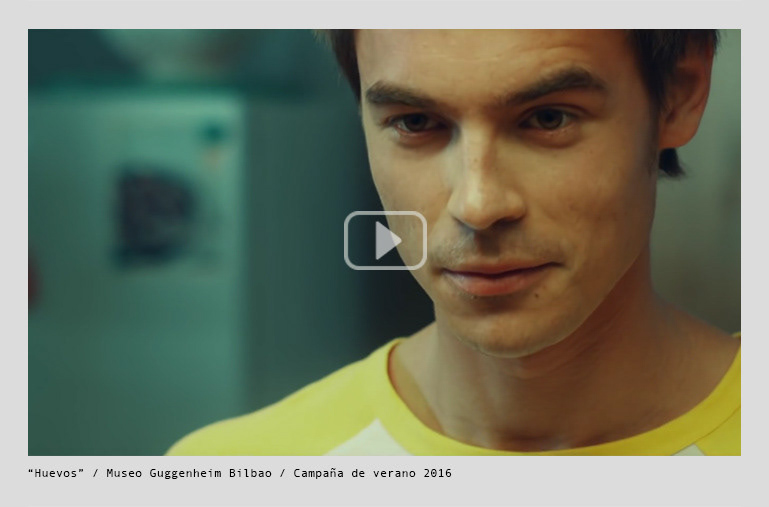 We love the sparkle of gold.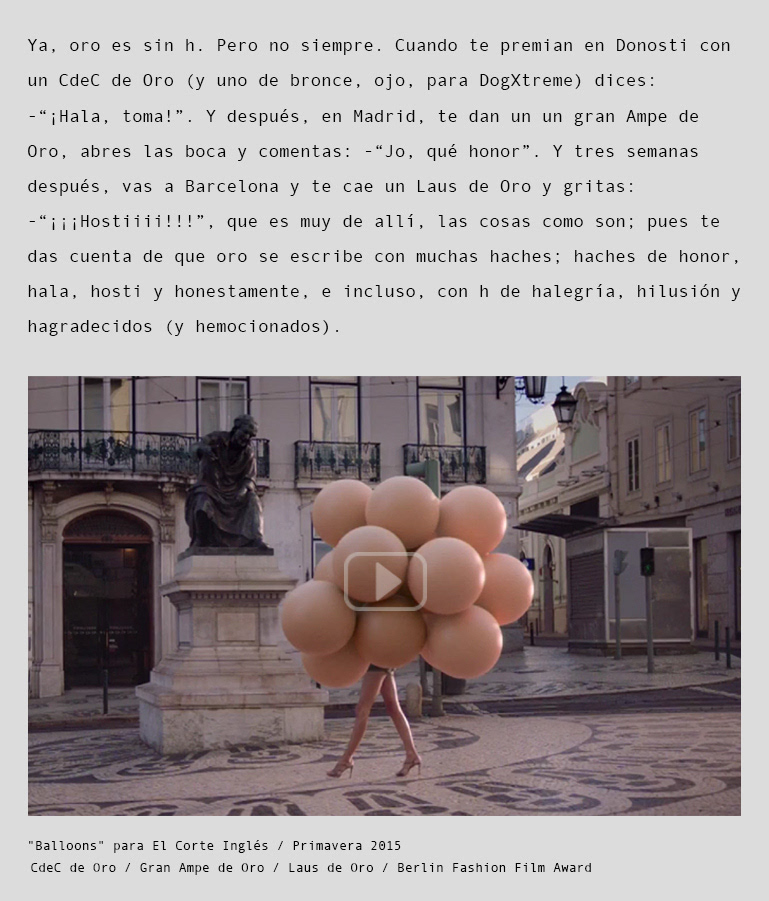 We have news as big as a truck.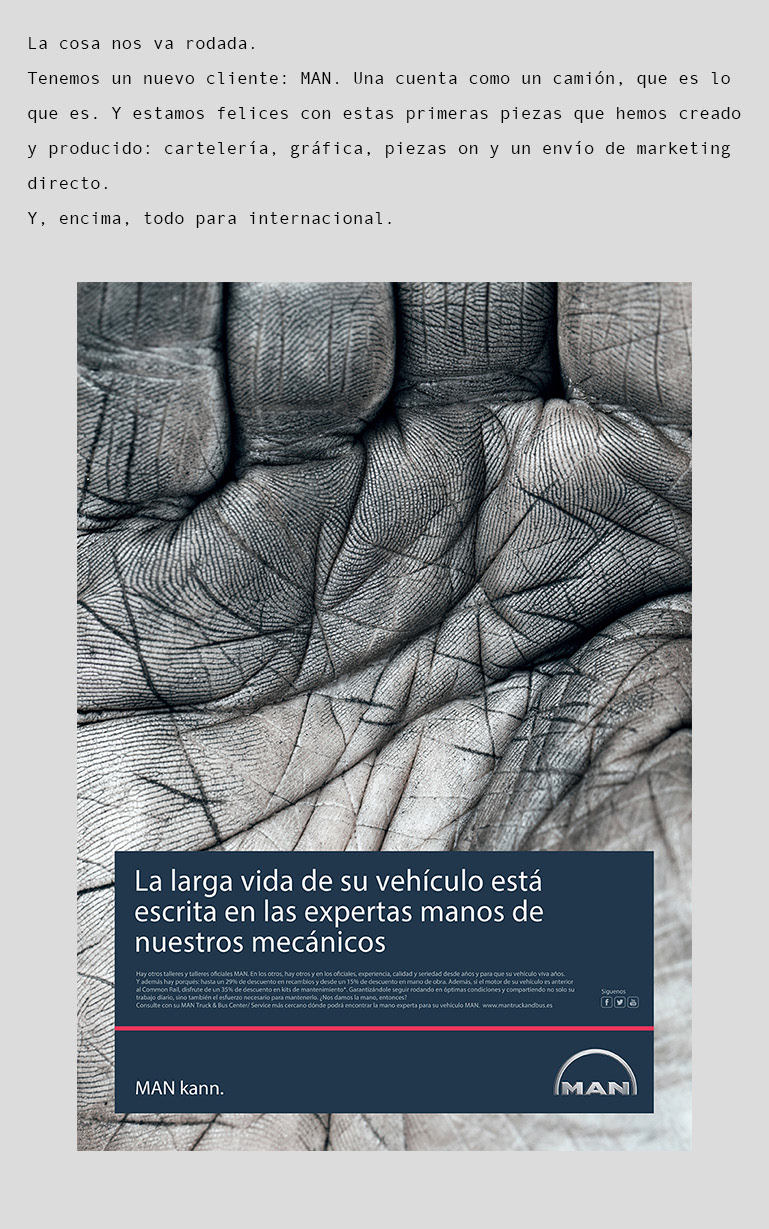 The decalogue of a man as God intended by Zapping.


Have you ever thought about how is the inside o fan artist's head?

You have a  date with Quim Gutiérrez.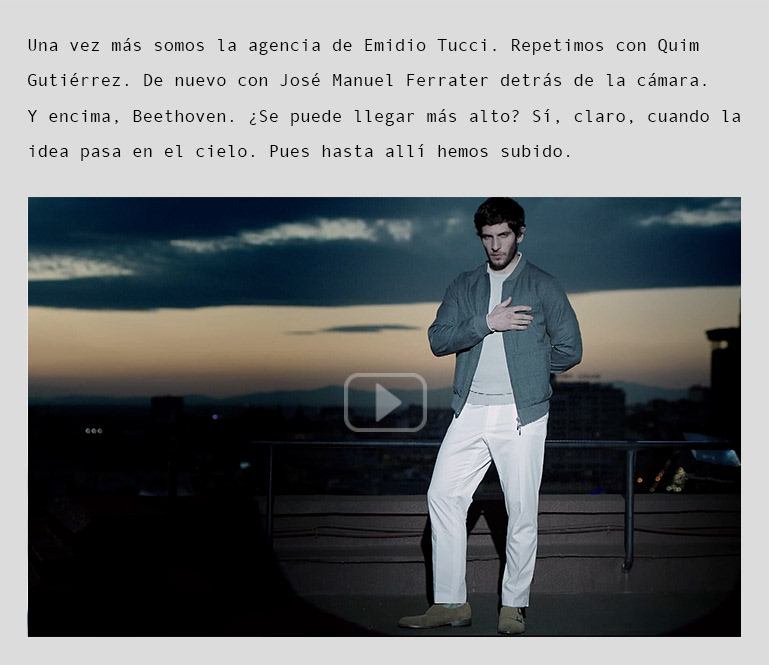 In Zapping we have given Bilbao a hand  to be more (super) pop.

El Corte Inglés turns 75 and we reach 10 springs with them.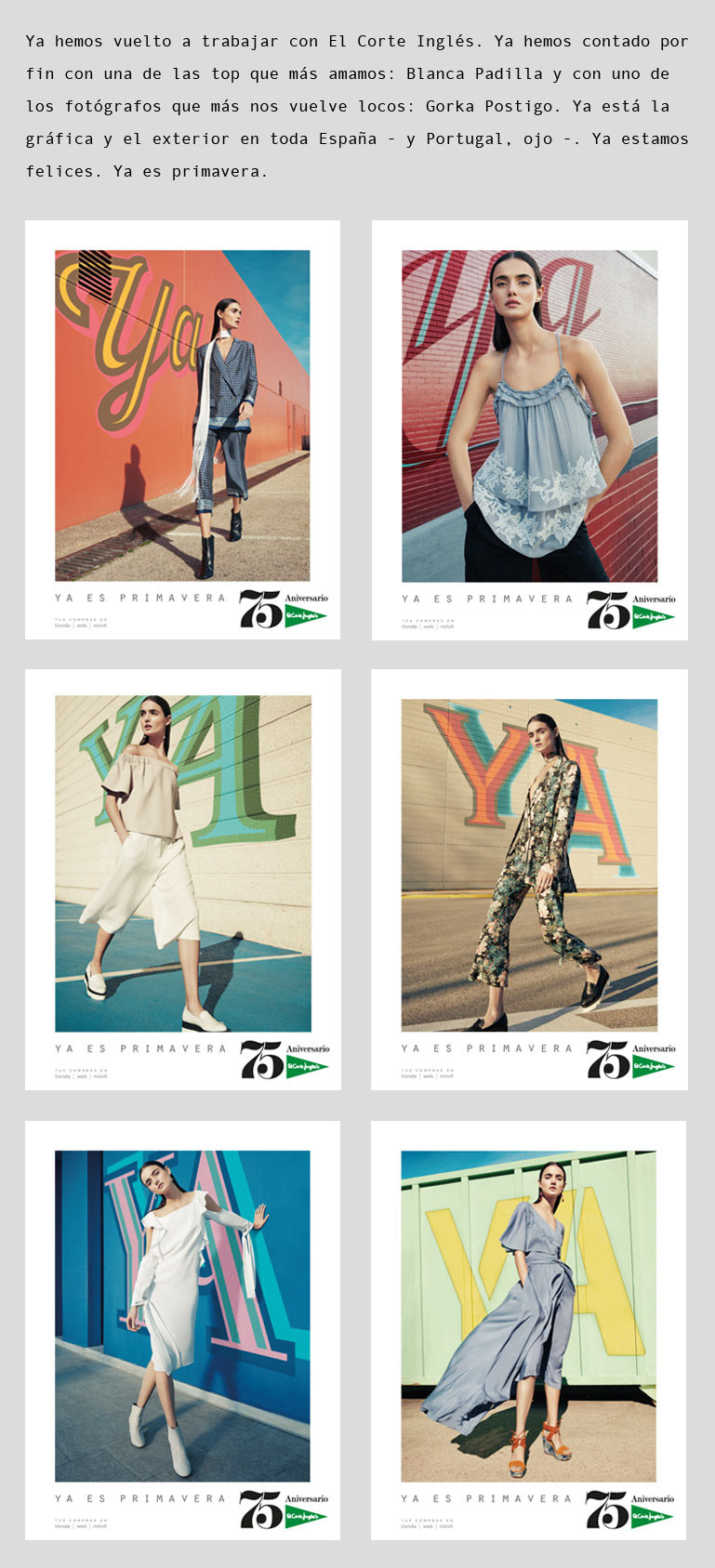 Bilbao/Africa via Zapping